Renewable Energy Systems
The United States currently relies heavily on coal, oil, and natural gas for its energy. Fossil fuels are non-renewable, that is, they draw on finite resources that will eventually dwindle, becoming too expensive or too environmentally damaging to retrieve. In contrast, the many types of renewable energy resources-such as wind and solar energy-are constantly replenished and will never run out.
Renewable Energy Services ♦ Renewable Energy Products
Geothermal Heating & Cooling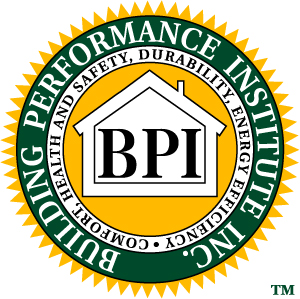 Did you know that you can heat and cool your home or business with dirt? Yep, dirt.
A geothermal heating and cooling system takes advantage of the Earth's ability to store vast amount of heat in the soil. This heat energy is maintained at a constant temperature in the soil and near-surface rocks. In New York, the soil maintains a temperature of 52 degrees F beginning approximately five feet down. In the summer, the ground beneath us is cooler than the outside air. In the winter, the ground is warmer than the outside air. During the geothermal process, no heat is created, it is only transported from the ground, and therefore no fuel is burned.

Geothermal heating systems "capture" this steady supply of heat energy and use it throughout your home or building. Once installed, your home or building will use much less energy, save money each month and eliminate the pollution produced by fossil fuel systems.
There are two pieces to the geothermal unit: the heat pump and the ground loop. The heat pump is the indoor unit and the ground loop are the underground pipes. During the winter, the underground pipes or ground loop, circulate water, absorb the heat, and then the heat gets sent to the heat pump, which is then used to heat your home. During summer, the heat pump reverses and pulls heat out of your home and transports the heat into the ground, therefore cooling your home.
Benefits of Geothermal
1. Lower Operating Cost- Geothermal delivers a 400% efficiency rating. Four units of energy are delivered for every one unit of electrical energy. A normal furnace is only 94% effeciency rating.
2. Quiet Operation-. Geothermal units are quiet in operation, comparable to a refrigerator. Geothermal units are also very reliable since units are not subjected to wear and tear caused by snow, rain, ice or vandalism.
3. Environmental Impact- The EPA and the U.S. Department of Energy recognize geothermal systems as the most environmentally friendly way to heat and cool a home. Unlike other comfort systems, geothermal does not emit carbon dioxide, carbon monoxide, or other greenhouse gasses which contribute to air quality pollution.
4. Clean and Safe- There is no combustion in a geothermal heat pump; therefore there is no chance of carbon-monoxide poisoning.
5. Life Cycle Cost- Geothermal systems are usually good for 15+ years. A typical furnace will last 10-13 years with regular maintenance. The ground loop of the geothermal system (the pipes burried in the yard) has a warranty of 50 years.
6. Positive Cash Flow- Geothermal is an investment. Geothermal will produce energy savings which will exceed the cost of the system installation over a period of time. With new construction the energy savings more then offsets the cost of installation over a short period of time. If you want to crunch the numbers for your house you can use a geothermal savings calculator.
Down the road, you will be saving money, energy, and our environment.
For more information on heat pumps you can also visit http://www.waterfurnace.com/geothermal-heat-pumps.aspx

Geothermal Loops
Horizontal Ground Loop
This type of loop is usually the most cost effective when trenches are easy to dig and the size of the yard is adequate. Polyethylene pipes are inserted, and the trenches are backfilled. A typical home requires 1/4 to 3/4 of an acre for the trenches.
Vertical Ground Loop
This type of loop is used where space is limited. Vertical holes are bored 150 to 450 feet deep that are much like wells. A single loop of pipe with a U-bend at the bottom is inserted before the hole is backfilled. A typical home requires 3 to 5 bores with about a 15-foot separation
between the holes.
Pond Closed Loops
This type of loop design may be the most ecomonical when a home is near water such as a shallow pond or lake. In the loop, fluid circulates through polyethylene piping in a closed system, just as it does through ground loops. A 1/2 acre, 8-foot deep pond is sufficient for an average home.
Geothermal Heat Pumps
Water to Air Heat Pump
This heat pump outputs forced air, and are most commonly used to replace legacy forced air furnaces and central air conditioning systems. There are variations that allow for split systems, high-velocity systems, and ductless systems.
Water to Water Heat Pump
This heat pump is for hydronic systems that use water to carry heating or cooling through the building. Systems such as radiant underfloor heating, baseboard radiators, conventional cast iron radiators would use a liquid-to-water heat pump.
Combi Heat Pump
This heat pump can produce forced air and circulating water simultaneously and individually. These systems are largely being used for houses that have a combination of air and liquid conditioning needs, for example, central air conditioning and pool heating.
or
Maintenance on a Geothermal System
Since the system will be running all year round, maintenance is essential to the performance of the unit. Clean or change your filter every month or every few months. Dirty filters, coils and fans reduce airflow through the system. Reduced airflow decreases system performance and can damage your systems compressor. Clean outdoor coils whenever they are dirty. Once in a while you can also clean the fan, just turn the power off and remove any plantlife or clutter from around the unit. You can also clean the supply and return registers in your home. We recomed that you have your unit maintanined once a year. During the check up, filters in your heat pump will be changed and your ductwork will be checked for any gaps or cracks. If needed Capital Heat Inc. is able to service your unit and get it running back to its optimum performance.
Long Term Financing
Capital Heat, Inc. offers several long term financing options with low interest rates and low payment factors through GeoSmart Energy Financing Solutions. Call us for more information.